CARING FOR OUR COMMUNITY, SHARING OUR KNOWLEDGE AND RESOURCES FOR TODAY AND A BETTER FUTURE
The Japanese Americans' Care Fund provides information and support for the social needs of Japanese, Japanese Americans and their families. The Care Fund strives to create a safe, fulfilling and socially enriched community for Japanese, Japanese Americans and all others living in Washington DC, Maryland and Virginia.
◼️Outdoor Used Book Sale and bazaar and Suzuki Farm vegetable sales - Virginia Care Fund on October 23
Sales will include used books, manga, toys, Antique Kimono, Kimono equipment.
. Date: 10/23/2022 (Sun) if the weather is permitted
(Vegetable sale will be on, Rain or Shine)
. Location: VA Library & Outside parking area
. Hour: 11:00am – 2:00pm (No reservation is needed)
. In case of rain, it will be postponed to 10/30. . We are asking for donations of new or gently used items for sale. We have tax deduction forms for those who donate. For details, contact JACF VA Office: (carefund@jacarefund.org / 703-256-5223)
◼️COVID-19 health and safety guidelines
Care Fund VA and VA library will follow Fairfax County Public School Covid guidelines, and the MD office and MD library will follow Montgomery County public school Covid guidelines. Please note that the guidelines may change depending on the situation.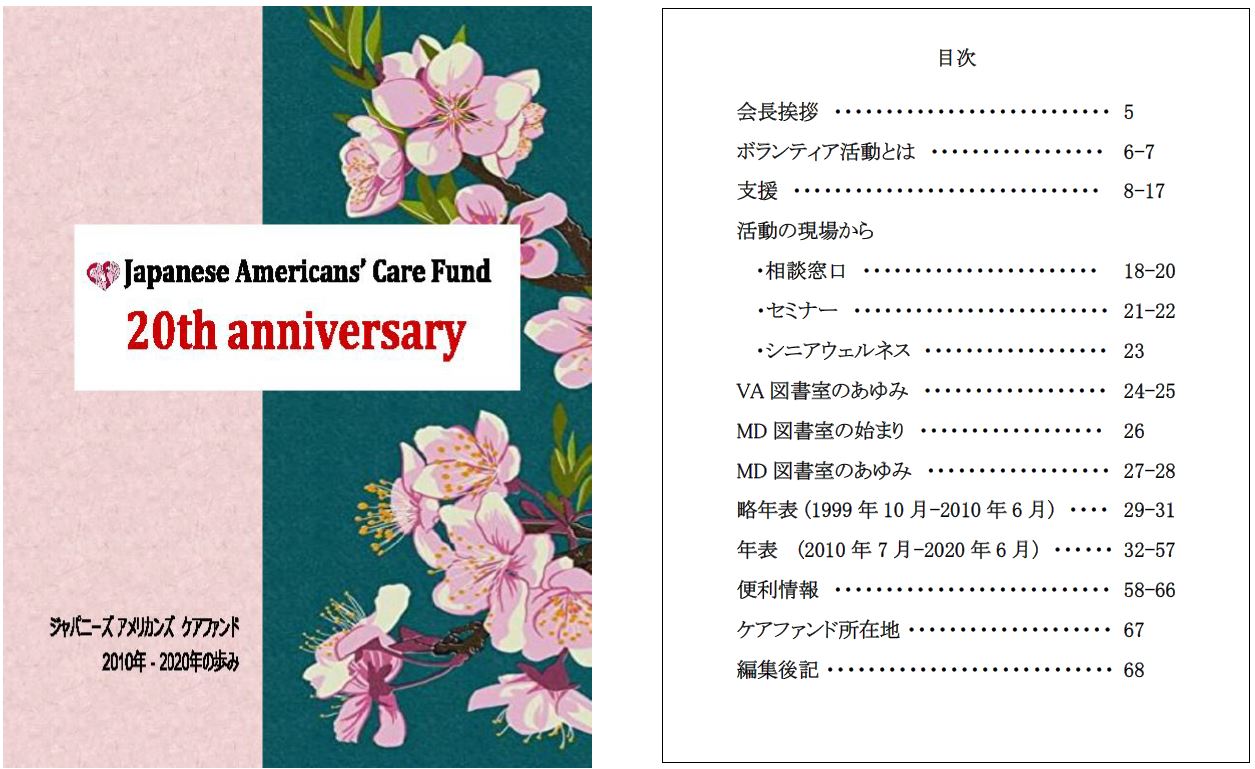 "Japanese Americans' Care Fund 20th Anniversary (History 2010 through 2020)" booklet available for free at our offices.